Meet our team
---
Ever After Bridal pairs passion with expertise to ensure our brides have an unforgettable experience finding the dress of their dreams.
We strive to shine light in everything we do while cultivating meaningful and lasting relationships with our customers.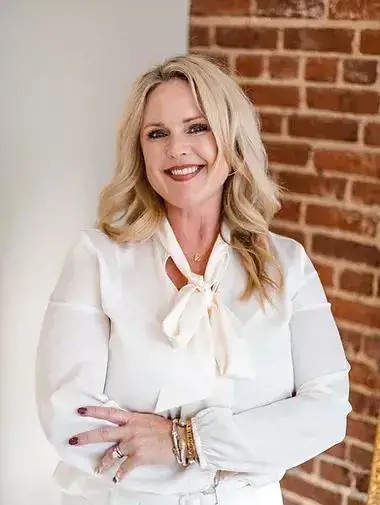 Kendra Collins, owner of Ever After Bridal, was born and raised in California before moving to Cleveland, Tennessee. A powerhouse in the wedding industry – she opened her first location in Cleveland, Tenn. in 2006 where she has created thousands of unforgettable experiences for happy brides. Kendra has built her brand from the ground up and expanded to a second location to Downtown Chattanooga in 2016. As the owner Kendra wears many hats, but you will see her working with brides to find the dress of their dreams as that is the favorite part of her business. She also will ensure her bride's big day is completely stress free as the best wedding director in the business.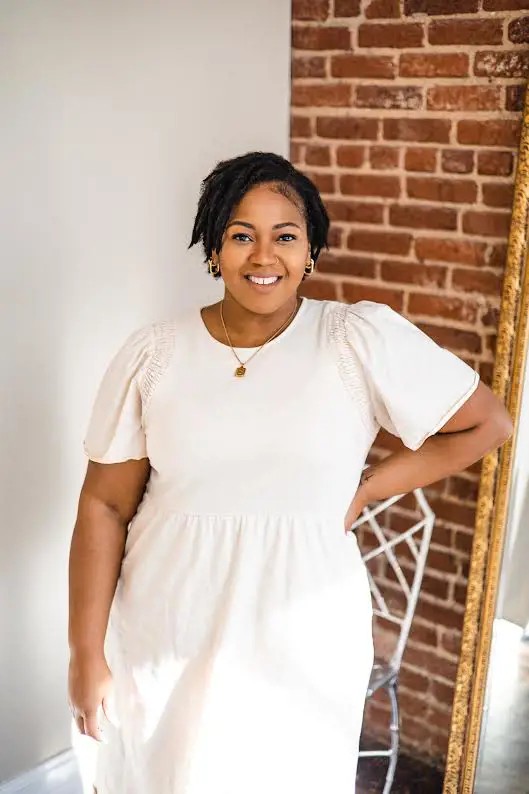 The queen herself, Caitlyn is your personal hype woman for your bridal appointment. Caitlin's style is bold, classic, and unique and of course, is ready for all things 'avant-garde', drama, and 3d florals in bridal. Caitlyn is easy to relate to and listens carefully to every bride so she can help decide what dresses you are gonna love. Some women Caitlyn's look up to are Michelle Obama, "Our first ever black First Lady has paved the way for so many women of color. She's unapologetically herself, and I truly admire that." and Beyonce for many things, but especially her humanitarianism. She is here to empower
you, make you feel beautiful in your dream gown, and leave with a smile on your face!
Catilyn Howze
Chattanooga Manager
Chattanooga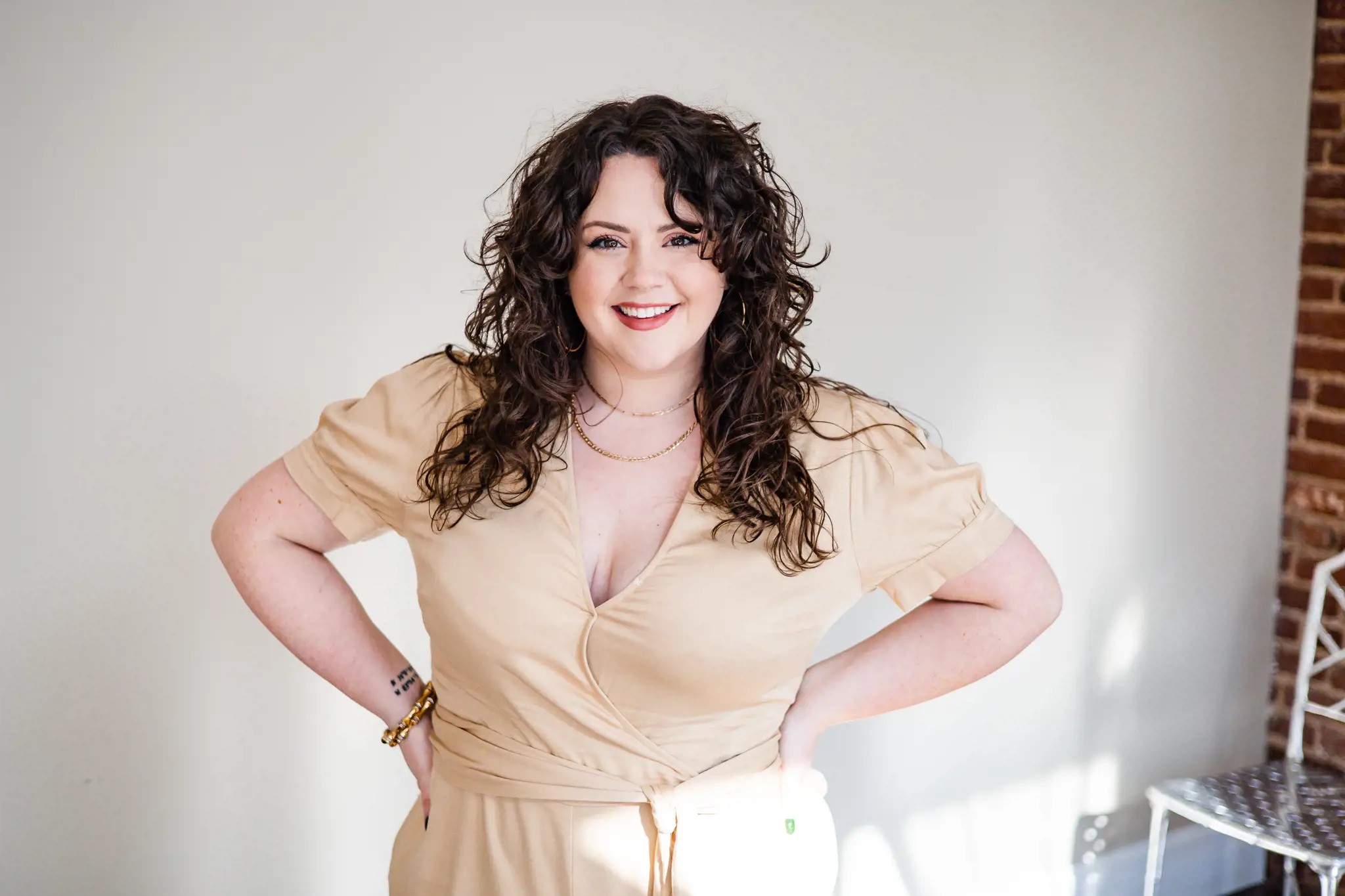 You are definitely in good hands with Victoria. With years of experience in the bridal world, Victoria is here for all of your bold and ruffle-filled dreams for a wedding dress! Her advice is to begin the appointment with an open mind and trust your stylist. "You're not shopping for the little girl who dreamed about her wedding day, you're shopping for the woman who is getting married. And like life, as we grow, our opinions shift." Victoria loves a challenge and is ready for whatever concerns you have. Finally, Victoria is ready to make you fall in love, not only with your dream dress, but yourself. "Nothing makes me happier than helping people discover and develop a love for their body!"
Victoria Lanier
Sales Manager
Chattanooga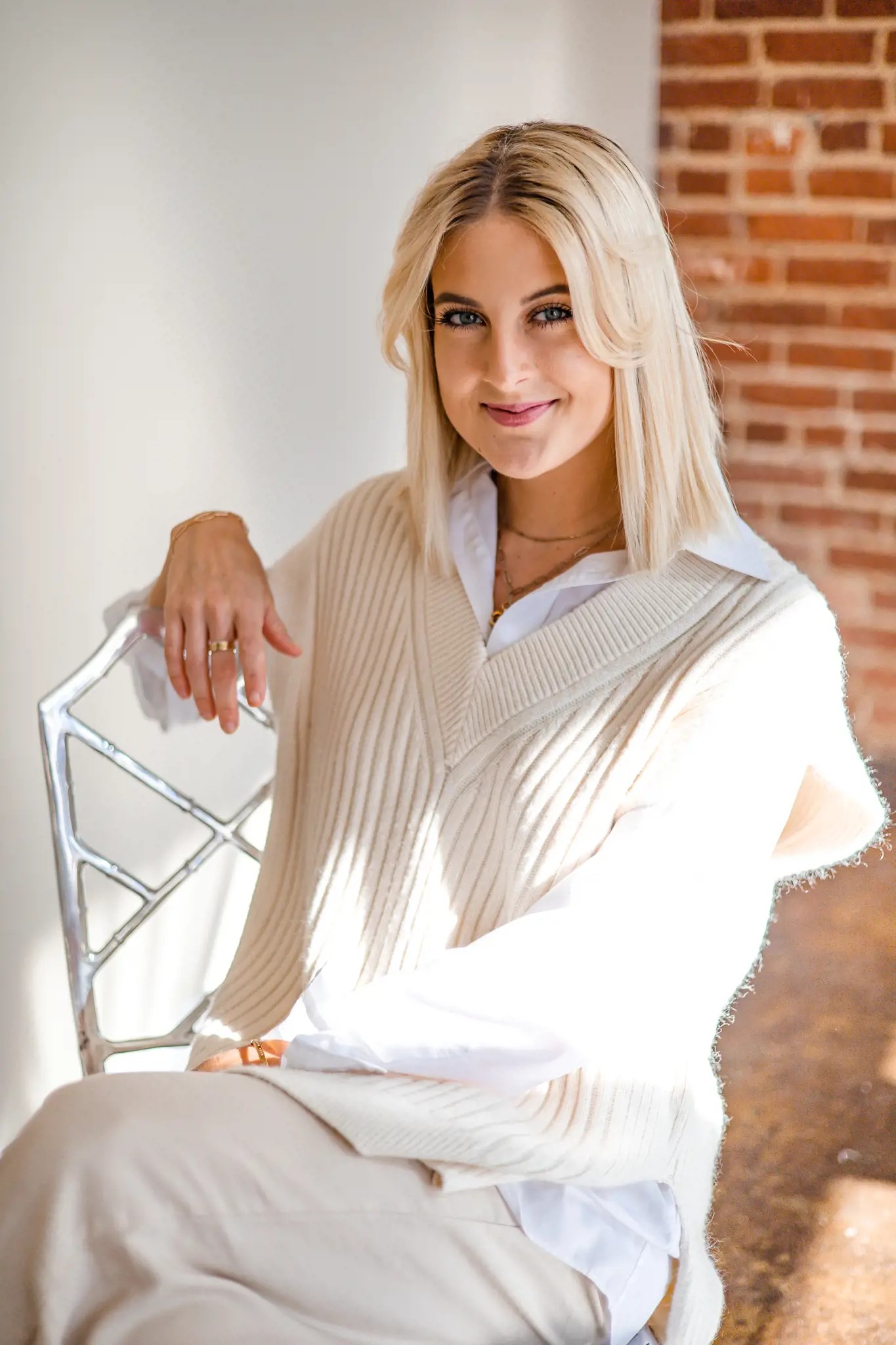 Our sweet manager of Cleveland- Emmy is ready to show you some love!! Emmy loves every chic and feminine trend, including corset bodices and 3D florals. One thing you may not know about Emmy is her love for her mini Aussie, Mia! (Definitely give Mia a follow on instagram). For most stylists', working with a bride may just be a day in the life, but for Emmy, it's the day our brides have dreamed of forever! She advises her brides to begin the appointment with an open mind and trust their stylist! Take a deep breath and get excited for the second easiest "Yes!" you'll ever have!
Emmy Owens
Cleveland Manager
Cleveland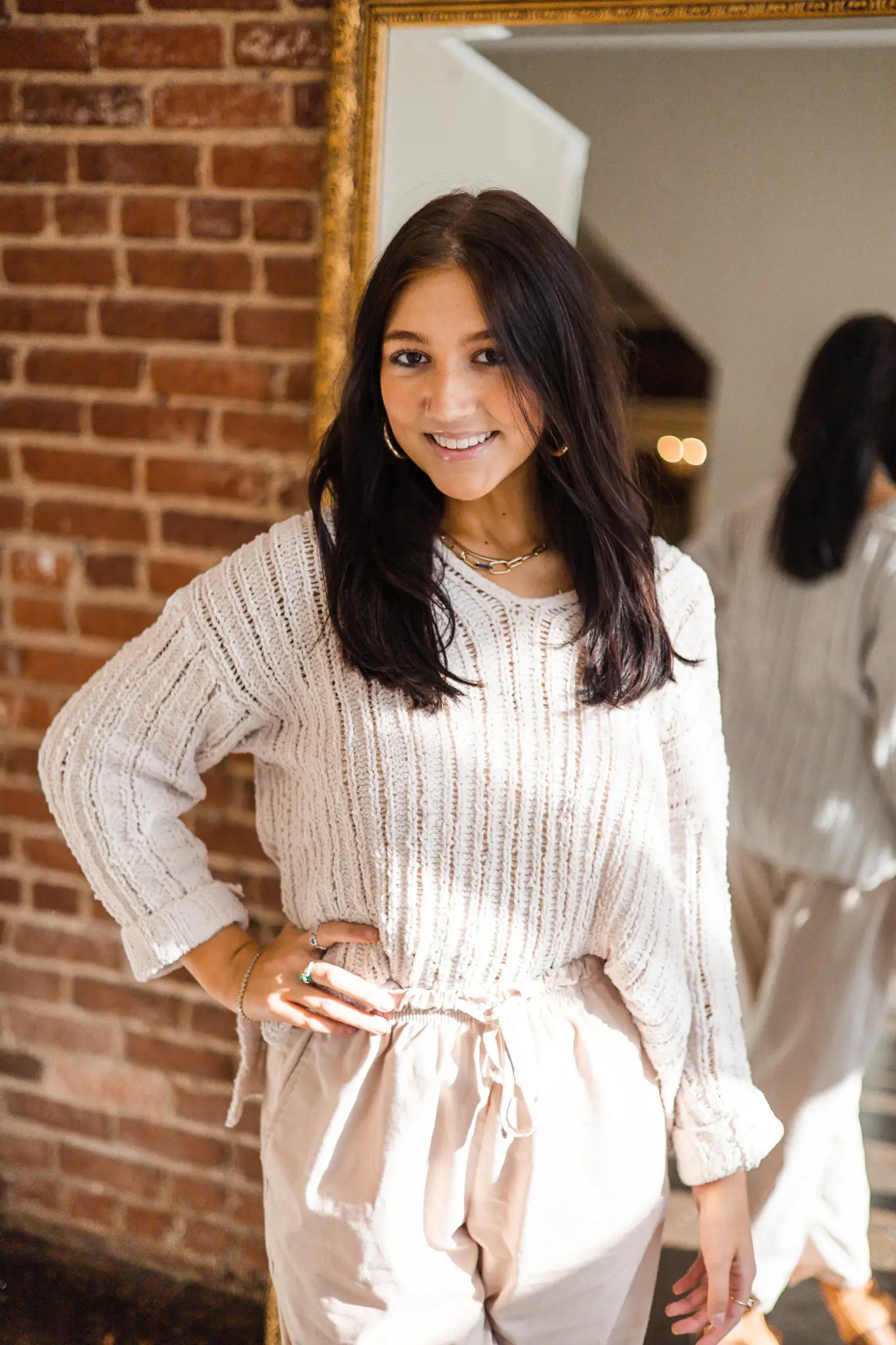 If you're ready to make a statement, Maycee is your girl! Maycee has been a part of the Ever After team for over a year now and we have loved every minute. Her style is a mix of edgy, trendy, and uninhibited details that keep up with modern fashion. Some of her role models in life are Kourtney Kardashian as her style icon and Kacey Musgraves for her free spirit and modern cowgirl chic. Whether you're looking for a wild Vegas elopement or a modern floral wedding, Maycee will have you leaving the
store feeling radiant and confident by finding your dream dress.
Maycee Henry
Stylist
Cleveland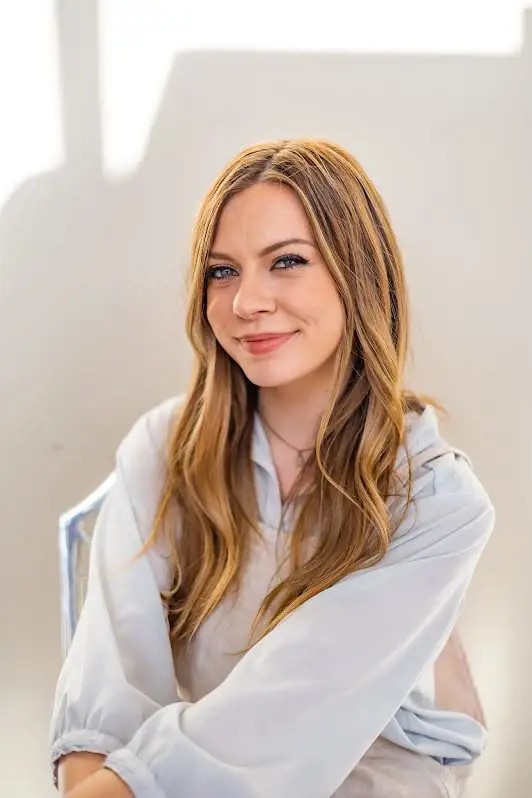 One of our newest additions to the Cleveland store, Annalee is always excited to meet new brides! Some of her favorite trends are modern necklines and a little touch of sparkle in every dress, but most of all she loves anything unique. Something you may not expect about Annalee is that she loves poetry and writing. Any appointment a bride will have with Annalee, she's ready to have some laughs and have fun. Her gentle demeanor will guide any you to finding the dress of your dreams!
Annalee Corbin
Stylist
Cleveland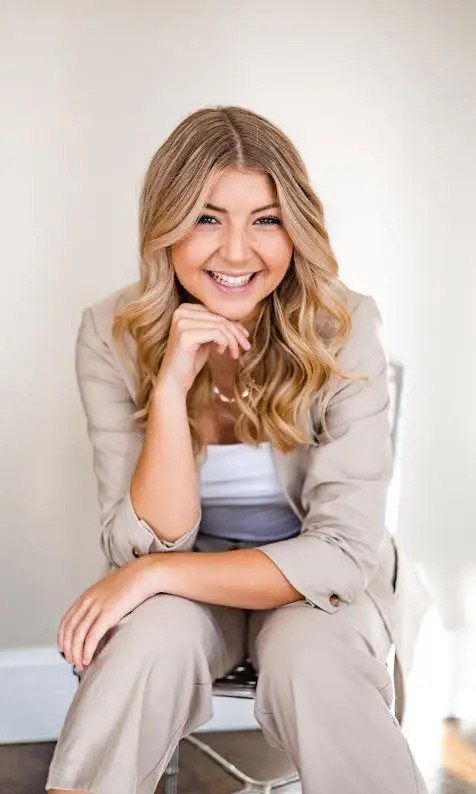 Is the loveliest and bubbliest girl on our Ever After team. Loving all things glitter, floral, bows and satin, Raylee is your girl for a timeless look. What makes her unique from our other stylists is Raylee loves keeping up with her brides - she will make sure to friend you on social media and hype you up on your big day! When it comes to shopping as a bride, she says to just breathe and know that she's there to find your dream dress and to have fun!
Raylee Evans
Stylist
Cleveland
Ever After Bridals Core Values
---
1. Honesty with our customers, our coworkers, and with ourselves
2. Dedicated to diversity, inclusion and equality
3. Consistently building committed relationships with our community
4. Committed to staying up to date on the latest trends
5. Bringing sparkle to life's most memorable moments